Fabricated Parts
---
Different materials can be punched, formed, drilled, drawn, scored, sawed and cut to produce fabricated parts including insulators, shields, spacers, covers, standoffs, liners, separators, rollers, bushings gasket flanges, etc.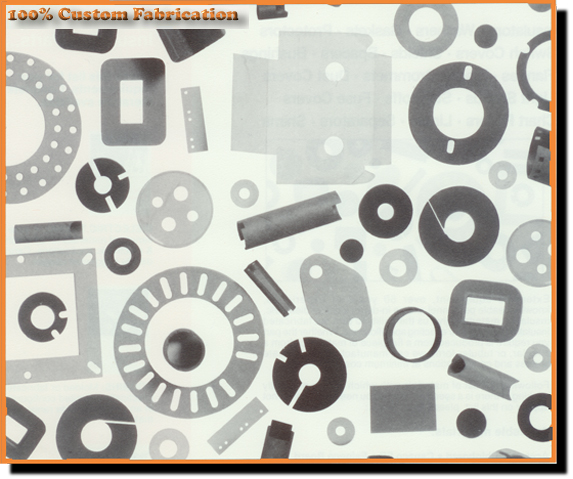 Over 80 Years of Experience
Extensive equipment, over 80 years of experience, knowledgeable personnel and in-depth stock of dielectric insulating materials, give us the ability to turn out fabricated insulating parts to your exacting specifications. Whether the part you require is produced from a flat piece of material or from a circular, or tubular form we can manufacture the intricate shapes and conformations for Insulators, Washers, Gaskets, Protectors, Switch Covers, Shields, Spacers, Bushings, Flanges, Discs, Grommets, Dust & Fuse Covers, Light Shields, Standoffs, Chart Rollers, Liners, Separators, Shims, all at minimum cost.
Insulators
Washers
Gaskets
Protectors
Switch Covers
Shields
Spacers
Bushings
Flanges
Discs
Grommets
Dust Covers
Light Shields
Standoffs
Fuse Covers
Chart Rollers
Liners
Separators
Shims
Additional Fabricated Resources (PDF Downloads)