Mylar ®
---
General Description
---
Mylar ®(+) polyester film is an exceptionally strong, durable, transparent film with high tensile, tear and impact strength. It is moisture and vapor resistant and is unaffected by, and does not transmit oils, greases and volatile aromatics. It not only retains these properties but remains tough and voltage stable from -80°F. to over 300°F.
See Also: Heat Shrinkable Mylar ®
Material Properties* :
Dielectric strength- VPM min (@25°C, 60 Cyc): 
7,000
High Temperature Range - °C: 
-60 to +150
Moisture Absorption: 
0.8 Fungas
Resistance: 
Inert
Specific Gravity:
1.39
* As supplied by producer based on 1mil. sheet.
Mylar ® is a DuPont Registered Trademark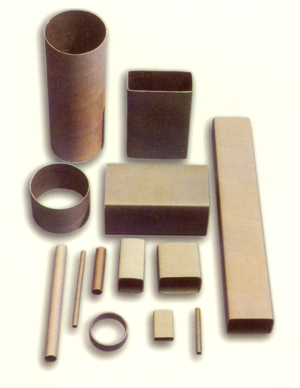 Advantages: Mylar ®(+) has one of the highest dielectric strengths available in a tube form. Even at its top rated service temperature of 150°C., its dielectric strength is still 5,000 VPM. It is also completely inert to water and therefore offers excellent dimensional stability with no reduction in dielectric strength that may be caused by moisture absorption in other materials.
Minimum Wall Thickness: .003"
Additional Tubing Resources (PDF Downloads)